2022 Great Plains Collegiate Inline Hockey League Regional Wrap Up
GPCIHL
March 6th, 2022 at 10:10PM
March 9th, 2022 1:04AM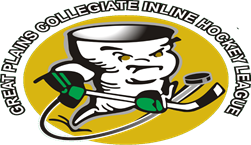 ---
This unique season will never be forgotten. With all that is going on, I'm glad we were able to play. Congrats to Coach Ron Bielsten and Coach Jon Hilke, players, coaches, and staff from Lindenwood University for winning the D1 and D4 Great Plains Collegiate Inline Hockey League Championship.
Congrats to Coach Ryne Potts, goaltender Kyle Wedbush and players of the Bethel Wildcats for winning the Division 2 Championship.
A big congratulations to the Maryville Saints for their uplifting win of the Division 3 Championship. The Saints knocked off Kansas State in a nail biter semifinal game with a score 9-7. Led by Coach Chris Winkelmann, Maryville defeated the Southern Illinois University Edwardsville Cougars in a 14-11 win for the D3 Championship.
This was the most difficult and stress-filled GPCIHL season for the players, parents, coaches, and staff. I'm just thrilled to be able to give everyone a season of college hockey again. Good luck to all GPCIHL teams at NCRHA nationals this year! Thank you coaches, players, parents and university staff for your patience and dedication during this trying season.
Very truly,
Tom Fussner
Director
Great Plains Collegiate Inline Hockey League